Melamine is ever increasing in popularity within the UK when it comes to homeware and crockery. Every now and then, we like to take one step back and be grateful for the products we have on offer. However, we can appreciate that everyone may not have an understanding of Melamine as we do, so we're going to delve a little deeper in its history and why Melmaster are the experts when it comes to Melamine UK.
What is Melamine UK?
Melamine is a resilient and wear-resistant alternative to porcelain that can be used in a number of environments. Melamine has qualities that makes it almost safe to be dropped and almost impossible to shatter, chip or crack. Sounds pretty cool right? But where has this material come from and why has it become so popular?
What is it made from?
It is a thermosetting plastic resin made from the organic compounds of melamine and formaldehyde. When these materials are combined with carbon hydrogen and nitrogen, it becomes a substance that is malleable and can be moulded to create tableware and crockery.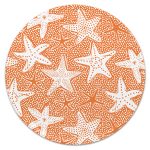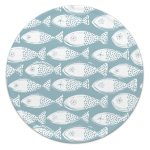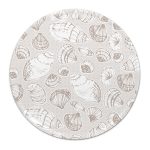 How is it made?
The beauty of Melamine UK is that each manufacturer produces it completed differently. However, the process at its basic remains the same whereby the combination of materials is mixed in with setting agents to produce the melamine resin. Its properties, superior appearance and quality is what sets it ahead of other materials and can be found across a number of industries. Its ability to be combined with colouring compounds and polymers means that any desired shape can be permanently made making it the perfect addition to any household, shop or boutique, especially with a trade account.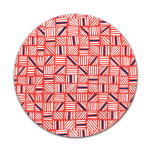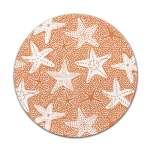 Where did it come from?
According to most sources, Melamine is often associated with being invented in the 40s and 50s, however, it was actually most commonly used at this time. Melamine was in fact first invented in 1834 by a German scientist called Justus von Liebig. His invention is still going strong and impacts many lives still to this today and contribution to the development of sustainable products; why else would we stock such an amazing product.
When Justus von Liebig invented Melamine, even he himself didn't realise the capacity of his own invention. First isolated and limited as a colourless, crystalline compound which was created in a lab. At this time, there was no practical use for the substance, however, following the cost of melamine dropping to an all-time low, the material became hugely popular with manufacturers and its success speaks for itself as Melamine UK still continues to be a great alternative to porcelain.
Following the ever increasing popularity of Melamine, brands were created with the sole purpose of manufacturing melamine into dinnerware.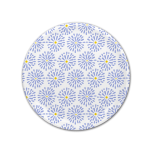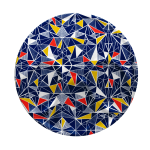 Why is it so good?
Melamine became very successful because of its adaptable nature. When lifestyles changed post-WWII, melamine dinnerware was there to support this. Lifestyles became more casual with families and friends enjoying prosperity and social activities allowing them to indulge in leisure activities. What better use for melamine than to compliment the likes of picnics and poolside meals. But, it isn't popular just down to its diversity. Melamine is hardwearing, scratch resistant and easy to clean. It's resistance to heat allows it to be user-friendly; imagine a plate remaining cool even when hot food is dished into it. Its dishwasher safe and above anything, they look great.
Melamine is a desired item across the UK and if you're considering stocking it in your shops, then here are some more reasons as to why you should.