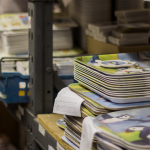 Are you an artist or designer looking to expand, start a new product range or just starting?
Looking for some new promotional products, fundraising or need something new for a work event? We can help, the possibilities are endless.
Quick turnaround
Low minimum orders
High-quality British made products
Over 40 year's experience
A wide range of products to choose from
Studio design support is available.
Did you know that 95% of our customers approve their samples the first time! Get in touch today and speak with one of the team to start the ball rolling.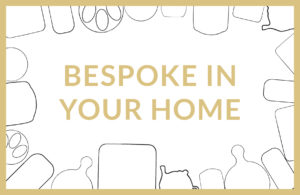 When it comes to choosing between the different types of homeware that are available, it is often hard to be sure you have chosen the right ones when kitting out your home. And on top of that, you also need to decide on the colours, patterns, sizes and shapes. Sounds like a lot doesn't it? Well, the good news is that at Melamaster, we have all of this thought out with our bespoke Melamine homeware; so you don't have to.
If you're a shop, museum or boutique that sells bespoke products and you find it difficult to decide what to stock on your shelves, setting yourself up as a trade customer could be the perfect solution for you.
If you're wondering what melamine is, don't worry; we've got that covered too. If you want to stock the most durable type of homeware then melamine homeware is the perfect choice for your shop, museum or boutique. Melamine homeware is stylish yet practical and is the perfect alternative for fine porcelain, ceramic and China.
More and more households are introducing melamine homeware into their homes and for good reason too. Why? Because not only are melamine homeware products fire and heat-resistant, easy to clean and durable, they still serve as an elegant and decorative addition to your home.
So why would it be good to stock our bespoke Melamine homeware products?
Melamine homeware is durable and break-resistant
Let us start with what melamine homeware is and why it is durable and break-resistant. Melamine is an organic-based compound which is used to manufacture the likes of cooking utensils, plates, bowls and general homeware. Melamine homeware is made of a white crystalline chemical and the melamine resin makes it very durable and shatterproof. Melamine homeware products also come in all shapes, sizes and colours making them the perfect addition to your shop for people to purchase.
Melamine homeware looks and feels like fine porcelain and ceramic
Having melamine homeware products means you do not have to compromise on style, design and price. Melamine homeware products are all polished and elegantly refined to give a high-gloss finish; mirroring that of a porcelain look.
Melamine homeware is perfect for indoor & outdoor entertaining
Due to the durability and diversity of melamine homeware, you will not be limited to using your products solely indoor. Your customers can host any parties, BBQ's, alfresco dining and much more without having to worry about any chips or breakages.
Melamine homeware is easy to clean and dishwasher safe
The last thing any homeowner wants to worry about when buying melamine homeware is how to keep it looking new and pristine; especially when you're using your melamine homeware products indoor and outdoor. Melamine is a non-porous material; that means it won't soak up any liquids or unwanted stains. The best thing about melamine homeware is that you can stick it in the dishwasher; making dining and entertaining easy.
Melamine homeware is stylish yet affordable
With the variations of styles, designs and patterns on offer with melamine homeware, you can get pretty much anything you want without having to compromise on the price. No other type of homeware will offer the sophistication and practicality than melamine homeware so be sure to get your hands on some now to kit out your home.
If you're interested in stocking your own bespoke melamine homeware, we can provide you with all of the information you need. If you want to meet with a member of the team first to discuss our products and services, contact us today.
Frequently Asked Questions
Need a quick answer? Try our FAQ's section.
Send us your enquiry