Why do personalised or bespoke mugs mean so much?
We were in the office and the dreaded moment of opening the cupboard and not being able to find your favourite mug happened. Now, you probably don't need a survey to tell you that many of us become quite emotionally attached to our favourite mugs. After a little digging, we came across this survey that Heinz conducted a couple of years ago – the theory still applies now. Nearly 60% of people said they had an emotional attachment to a favourite mug and around 40% said their mug was irreplaceable. So that begged the question, what is it about our melamine mugs that makes us so attached to them?
Having a special mug on the shelf comes from sharing an association with it and we've decided to dig a little further into the background and psychological appeal of our melamine mugs.
'Hey, that's mine'
A sense of ownership of your melamine mugs is one of the biggest aspects when forming an attachment. Studies show that if you own a mug, you're more likely to ascribe greater value to it. If you've ever accidentally grabbed someone else's favourite – you'll be guaranteed to warrant a reaction along the lines of 'Hey, that's my mug'. If you've not done it before – try it out and let us know, if you're brave enough.

It Reminds Me of the Time…
If you're gifted melamine mugs, or you print a custom design or sentimental picture, we're more likely to become obsessed because we often associate them with a special person, place, or time. The emotions the mug evokes can be potent, even if you aren't aware of the source. It is known that shades of colour can evoke feelings associated with seasons and/or occasions.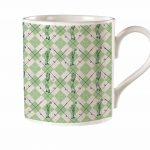 Your Mug Really Understands You
If you have a mug that is embellished with slogans, quotes or logos, then automatically, they can end up meaning more to you as they convey a personal or meaningful message. If you're going down the root of pictures of loved ones, then you're bound to fall into the 40% of people who claim their mugs to be irreplaceable – and that's before we've even touched the topic of pets. Bespoke Melamine for the win.
Warm Melamine Mugs, Warm Heart
Believe it or not, but when we fill our melamine mugs up with hot drinks, research shows that wrapping your hands around a warm mug can evoke warm feelings, especially towards others. This, alongside the enticing flavours of your drink, you're onto a winner. Caffeinated coffee and tea (and sometimes even decaf, through the power of expectation) can boost alertness.  This means your consciously more aware of what is happening when you drink warm drinks – but if we're honest, we're loving it too much to care.
It's routine
Sipping a hot beverage from a trusty mug is often part of a cosy, comforting routine almost as if our melamine mugs become these helpful, quiet, loyal sidekicks. That first sip of your hot beverage in the morning is enough to set the tone for the rest of your day. With our melamine mugs, you get to experience all of the above with one custom print or design. Interested in becoming attached to your mugs as we are? Call us for a chat.